Details
We have certainly entered the "dog days of summer" here in northern Illinois. Last week you could cut the air with a knife it was so humid. Thankfully, this week has seen some minor relief.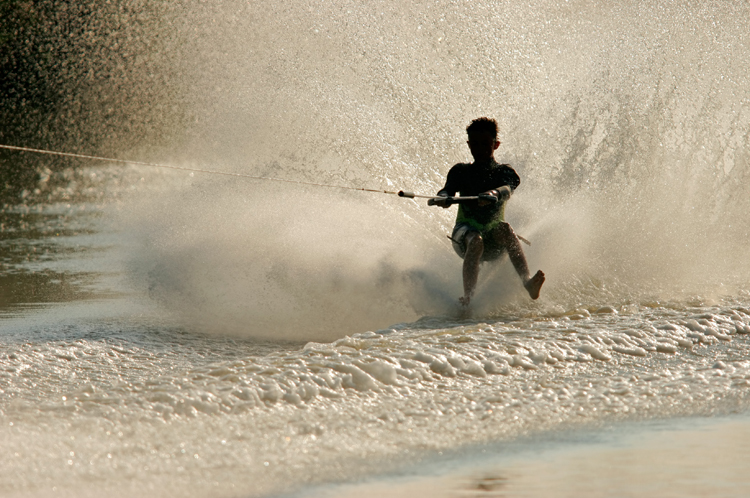 Photo Courtesy of Adobe Stock
Water sports are definitely a good call for anyone wanting to stay cool. Water skiing and tubing are a couple of my favorites, although I don't get to do them very often. However, some of you may remember last year when I cracked four ribs trying to barefoot water ski for the very first time. I prefer to forget.
No water skiing or tubing this year, at least not so far. Not even a boat ride. Maybe next week! But that does remind me of an important leadership concept.
What kind of a wake are you leaving?
As you move the through the waters of other people's lives in your family, community and workplace, what kind of wake are you leaving? Here are a few questions to consider as you look behind you:
Are people smiling and laughing? Are people skiing and tubing? Or are there bodies strewn about or floating in the water?
Is there a growing string of maturing leaders gliding along, or are there medics and chaplains tending to the wounded and dying?
Another way to look at it might be to ask, "What is your personal leadership brand?" When people hear your name, what images or emotions emerge? Whatever the answer, as with the earlier mentioned items, it has a powerful and defining impact on your ability to truly lead others.
Some people use fear and intimidation to get what they want from others. In my experience those kind of folks are only likely to get short-term results, if any. Especially as the millennial generation becomes a larger and larger part of the labor force, that kind of behavior will become increasingly ineffective.
There are four things that people want from those they choose to follow.